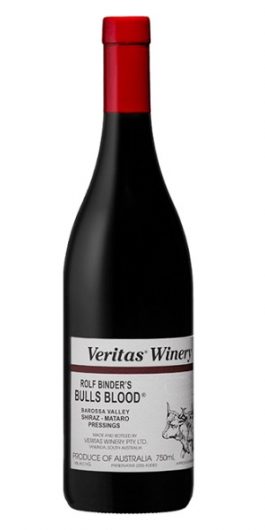 The wine shows great fruit, texture and lineage; it is a very defined wine with great power yet show an elegance that entices the drinker. There is an almost operatic crescendo to the end of the wine.
Rolf Binder, winemaker
The Hungarian 'Bikaver' wine translates to 'Bulls Blood' and dates back to the 1500s when the Hungarians were fighting the Turks. It was a wine for strength in battle!
Displays a mellow richness that is classy and definitive; showing exotic spice, stone fruit, mulberries and hints of dark chocolate. The wine has powerful depth and mouthfilling weight and finishes with clear, round and soft but evident tannins that are a perfect blend of wood and fruit.
ORIGIN
WINEMAKER
VARIETY
HARVEST DATE
BOTTLED DATE
TIME IN OAK
SULPHUR
MALOLACTIC FERMENTATION
CLOSURE
BOTTLE SIZE
REGION
VEGETARIAN
VEGAN
Vintage conditions
After a dry 2009 vintage, late winter and spring rains were above average, giving the best rains in most of the viticultural regions for 5 years, filling up the soils and setting up the vines for the coming season. Warm conditions in early spring led to an early bud burst; a cool October kept the vines growing slowly. Vintage started slightly earlier than average and proceeded exceptionally well with warm, dry ripening conditions and cool nights. Healthy vines and the generally below average crops mean that while the start might have only been a bit early the grapes ripened very quickly, with all but the very latest varieties being harvested before Easter… which was good since the day after Easter it rained!
Vinification details
Both hand pruned and hand picked, the Bulls Blood is fermented in open fermenters with pump overs twice daily, resulting in a seven day fermentation process. This results in maximum flavour, colour and tannin extraction with both the hot ferment and pumping over stabilising tannin structure. At the end of fermentation on skins the juice is drained off. The remaining skins still contain a large amount of fermenting juice with wonderful, rich flavours, so these are gently pressed. The final pressure on the cake is soft, giving an almost gentle 'basket press' effect. After pressing, the wine is fermented to dryness, racked and placed in mostly shaven French oak with a small proportion of shaven American oak.
Awards
Halliday Australian Wine Companion: 93 pts
Have a trade enquiry?
Contact us to discuss