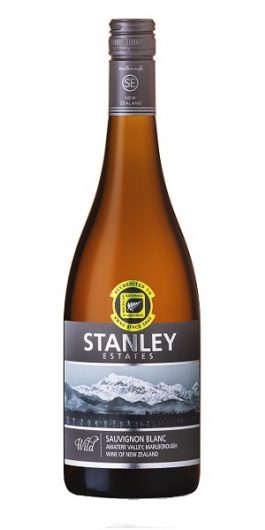 ... with a pleasingly rich texture and nut, ginger, melon, capsicum and toast flavours.
Bob Campbell MW
Wild Ferment Sauvignon Blanc, Stanley Estates
Stanley Estates' first barrel-fermented Sauvignon Blanc in the style of an oaked Pouilly-Fumé.
Smooth and rounded, with underlying Sauvignon characteristics of passionfruit, gooseberries and elderflower, while being subtly aromatic, very textural and technically dry with a beautifully balanced palate.
ORIGIN
WINEMAKER
VARIETY
HARVEST DATE
BOTTLED DATE
FINED USING
MALOLACTIC FERMENTATION
CLOSURE
BOTTLE SIZE
REGION
VEGETARIAN
VEGAN
Vintage conditions
The 2018 season will be remembered for being the hottest overall summer since records began in 1931, but also for being the wettest summer on record which created very strong vine growth during the season and a really early harvest. The flavours developed steadily during the ripening period and the fruit was picked in parcels as the blocks reached their maturity developed. The grapes were machine harvested at night when the fruit temperatures were lower to capture and maintain the fruit freshness.
Vinification details
The fruit was specially selected and handpicked from the ripest area in the home block. Gently pressed, the juice was transferred directly into French barriques for a wild yeast fermentation, where it developed and matured sitting on lees. The wine was cross flow filtered and prepared for bottling under screwcap to maintain freshness and quality.
Awards
Bob Campbell MW: 93 pts
Green credentials
Member of Sustainable Winegrowing New Zealand.
Have a trade enquiry?
Contact us to discuss