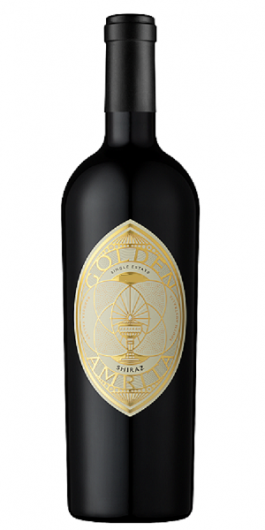 Full-bodied with lovely, plush red fruit, a velvety structure and rich fruit. Not typical but delicious.
IWSC 2021
Single Estate Barossa Shiraz, Golden Amrita
A magical marriage of the best 20 year old Australian Shiraz vines on a single vineyard estate, overseen by renowned Barossa winemaker Kym Milne.
A full bodied and richly textured Shiraz with vibrant blackberry and mulberry fruit characters combining with sweet oak nuances in a smooth, rich and well structured palate and finishing with ripe, lingering soft tannins
ORIGIN
WINEMAKER
VARIETY
TIME IN OAK
MALOLACTIC FERMENTATION
CLOSURE
BOTTLE SIZE
REGION
VEGETARIAN
VEGAN
Vintage conditions
The 2019 vintage was a very low cropping vintage, the lowest yields for 10 years. A dry winter with some frosts reduced the yield and the hot summer conditions that followed meant there was no disease pressure. As a result, small volumes of very high quality, highly flavoured Shiraz were produced.
Vinification details
Different sections of the vineyard are selected on quality and each section is fermented separately in small open fermenters. The wine is then basket pressed and aged in the finest, predominantly new American oak barrels for 18 months.
Awards
IWC, DWWA & IWSC: Silver
Mundus Vini International Wine Competition: Gold
Have a trade enquiry?
Contact us to discuss